End of a Great Era of Indian Music – Chief Minister Shri Chouhan
Passing Away of an Unrivaled and Inimitable Swar Sadhika Is Painful
Lata Didi Was Not Only a Singer, She Is Like a Special Chapter Recorded in History
Art Seekers Will Be Inspired for Eternity
The Whole World Is Sad on the Death of Lata ji.
Chief Minister Shri Chouhan Pays Tribute to Swar Kokila Sushri Lata Mangeshkar
Bhopal, February 06.Chief Minister Shri Shivraj Singh Chouhan has said that the passing of Swar Kokila Bharat Ratna Sushri Lata Mangeshkar is very painful. Her death marked the end of the great era of Indian music. Expressing grief, Chief Minister Shri Chouhan said that without you Lata didi, this country is deserted. The songs and music of this country are desolate. Every house is desolate. The heart is cheerless. No one can ever fill your gap. We will always worship you considering you the goddess of songs and music.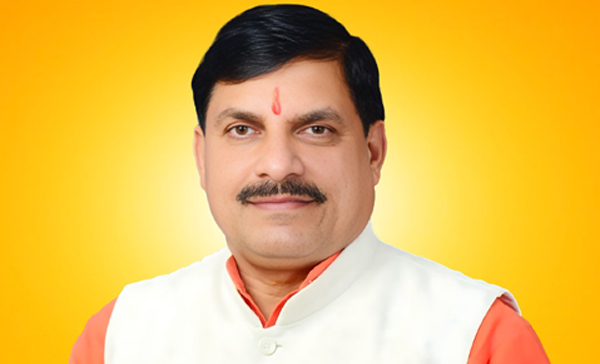 Chief Minister Shri Chouhan while paying humble tributes at the feet of Lata didi said that she was unique and matchless, art seekers will continue to be inspired by her till eternity. Born in Indore, Madhya Pradesh, Sushri Lata Mangeshkar has set the record for the longest duration in playback singing. She gave voice to many languages. Made the lives of crores of music lovers beautiful. She was a world class singer. Not only India, many nations are saddened by her demise and remembering her contribution. She is not only a singer but like a special chapter recorded in history.
Chief Minister Shri Chouhan said that I am on my visit to Uttarakhand. Received the sad news of the passing away of the melody queen most revered Lata Mangeshkar ji this morning. My heart is troubled. Not only the country, but the whole world has lost such a Swar Sadhika, who gave innumerable songs to bring joy in life with her melodious voice. Lata didi's austere life is a unique chapter of Swar Sadhna.
Chief Minister Shri Chouhan said that Lata ji's personality, refined by her devotion to songs and music, has been a confluence of graciousness, affability and intimacy, which will continue to inspire art seekers till eternity. Praying to God to give place to the departed soul at his lotus feet. Lata didi will always be with all of us with her sweet immortal voice.
Chief Minister Shri Chouhan said that Lata ji's life has been such a wonderful journey in Hindi and Marathi cinema world as well as in other Indian languages ​​and music, which worked to connect many generations with songs and music, bringing to life human sensibilities. From the emergence of Indian cinema to the ultramodern age, Lata didi has been in the role of mentor to colleague. Lata ji's contribution will be unforgettable.

Hindustan Samvad
follow hindusthan samvad on :